There are 2 options to first consider when knowing what you can build and that is to go through CDC (Complying Development Certificate) or DA (Development Application).
CDC is more restrictive in most cases and everything needs to comply to go through this route.
DA is applicable to the council that you're in.
What I would look for are setbacks, floor space ratios (FSR) and building height. There's lot of other items to consider but they are more minor in my opinion.
There is a DCP and LEP that contain these guidelines and covers all aspects of building.
Once you find a property you may want to purchase I would suggest calling council to ask them what the limitations are on the block and if the house you are interested can be built on it. They would likely want you to first look through the DCP and LEP though or pay for a consultation.
Council and State Sites
Council websites like Georges River Council – contour surveys (hydraulics), bushfire zones, noise zones (ANEF), stormwater pits and pipes, etc.
NSW Spatial Portal – Contours, topographic maps, and lots of other details.
Setbacks
These are general guidelines and more thorough research is required as there is a lot of material to go through for specifics. These are also dependent on the size and location of your land.
Side setbacks – Normally 0.9m from the neighbour on the ground floor and slightly more on the first level.
Front setbacks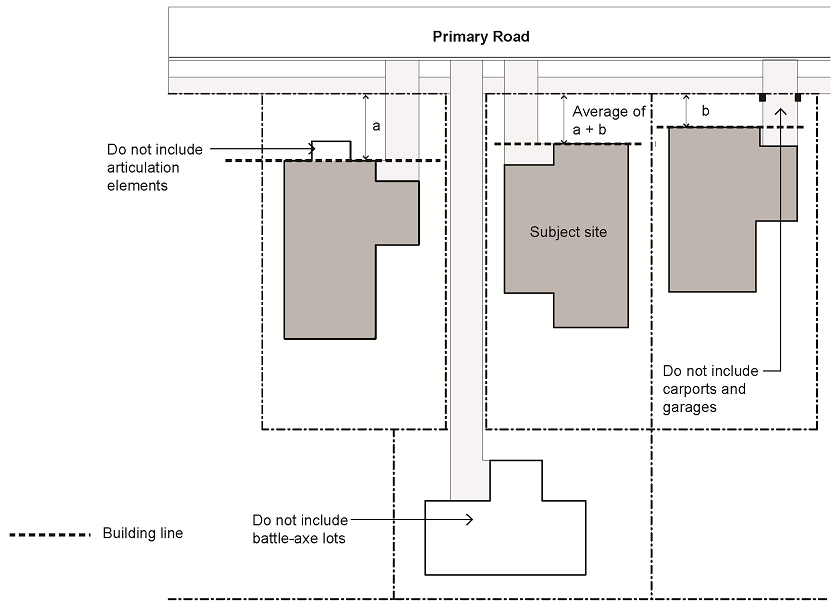 In some cases its the average of the neighbours either side of you or
5.5m to garage line and minimum 1m behind the building line; 4.5m to building facade line; There would also be a living space at least 1m in front of the garage.
Side Setbacks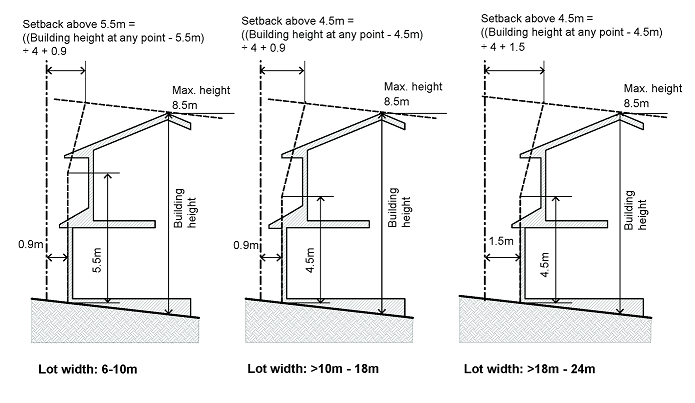 Normally the ground level is 0.9m to 1.5m and the upper floor is further set in.
Floor Space Ratio (FSR)
CDC is generally less than DA and up to about 50% but it also depends on your land.
It takes into account
Total area of the house from the inner walls less

Garage space up to a certain limit. DA and CDC will vary
Staircase
Voids
Alfresco
Porch
Building Height
CDC is up to 8.5m and DA can be slightly more depending on your council. It's measured from the ground level to the top of the roof at the highest point. You can have an overall height that's larger for instance if your land slopes and you have various splits in the house.
Processing Times
CDC is normally a much quicker route which can take 2-4 weeks. A private certified can be used as well as council.
DA can vary from a few days to a few months to even longer. It can also be a bit subjective depending on which person is working on the application at the council but most of it should be black and white
Finding your Property Dimensions
If you are unsure of your properties size you can get this from your sale contract, it should have a survey that shows the frontage and length. The frontage in the image below is 50ft (15.24m) x 145ft (54.196m).
Another helpful site for getting the block dimensions is AllHomes, if you search for the property there.