All builders offer varying degrees of inclusions. Some offer different packages which can cost $25-100k on top for a group of inclusions however you cant get credit for any of the inclusions in those packages that you dont want. Its important to spend the time going through what inclusions you want in your build first and then pricing these individually with the builder. You can then assess if their package is worthwhile.
Structural Upgrades
Ceiling Height
Cost: $5-9.5k per floor
Ground and first floor standard ceiling heights range between 2.4m to 2.55m. 2.74m high ceilings a common upgrade for people and these will enhance the resale value as well as making a room feel larger than it is. When going higher than this it will usually be due to a step down in the house which is due to a slope in the ground of the house however the choice is yours.
You can go as high as you wish however you will be restricted to what the CDC or DA guidelines specify. CDC is normally 8.5m from the ground level outside to the highest point on your roof along the length of your property, not just inside the home. DA can be 9m or higher but check your council for this.
What can you do to ensure higher ceilings?
Lower the pitch of your roof, this will reduce the overall height of your house.
Reduce the drop edge beams (DEB) and replace it with higher ceilings. The cost difference will be marginal between them as having higher ceilings means more drywall, timber framing, scaffolding, etc.
When raising the ceiling heights you likely will want to consider door heights of 2.34m and window header heights to be aligned where it makes sense.
Brick or Cladding or Otherwise
More information can be found here: Brick, Cladding, Hebel or Otherwise
Windows
There are many different things to consider when it comes to Windows. Most builders wont suggest options without asking them specific questions about them. More details can be found here: Windows
Consider increasing your window and door heights when increasing your ceiling height.
Doors
Standard doors are 2040mm x 820mm however when you increase your ceiling height its worth increasing these to 2340mm.
Builders will start with hollow core doors which arent soundproof. You can get solid doors but the cost is a lot higher.
There are different types of doors and widths.

Cavity slider doors – These are helpful where you dont have enough space for a door to swing into a smaller room.
External facing doors that swing outwards will likely need storm protection like an awning or you can choose to have them swing inwards instead.

For wheelchair access you need at least 850mm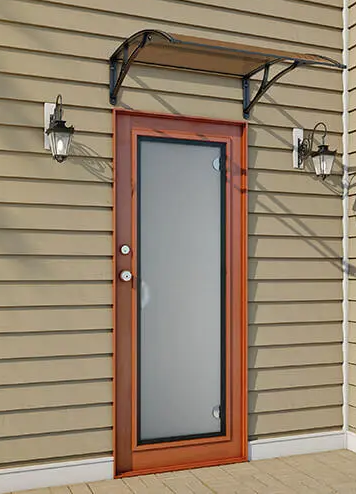 Roof
Theres a choice of using a Colorbond roof or a tiled one. This mostly comes down to personal choice as theres a lot of debate on the benefits of each.
For Colorbond you should consider using Anticon foil based insulation. Some people have commented about hearing rain on their roof but this isnt the case for everyone including myself.
When using a steel frame instead of timber if you wish to have a tiled roof the structure may require changes and the cost of this can be +-$3.5k for this but depends on the builder as some may offer you the option of either without extra costs.
The roof pitch will make a difference in choice too as a flat roof will require Colorbond to be used or alternative materials to a tiled one.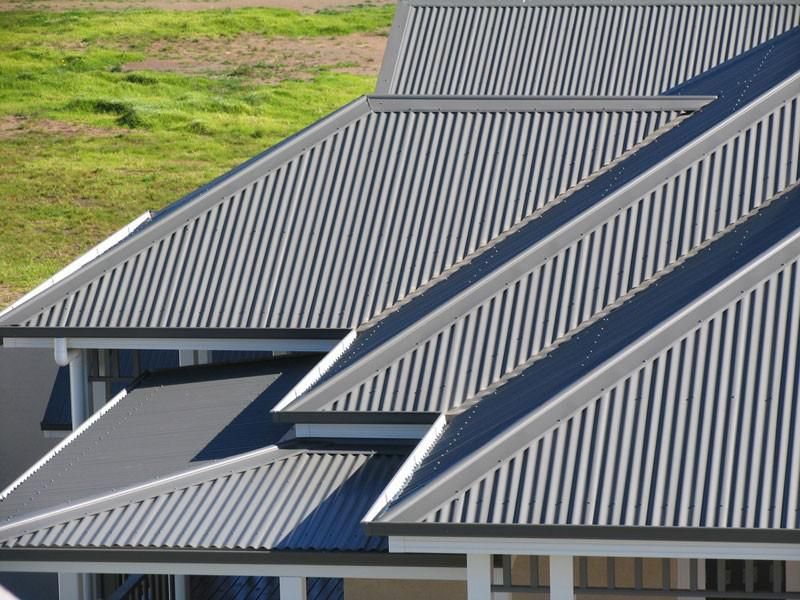 Framing
More information can be found here: Steel or Timber frame. In summary, builders who use steel will say that is better than timber and vice versa. It's mostly down to personal preference but your site conditions may change your opinion on this.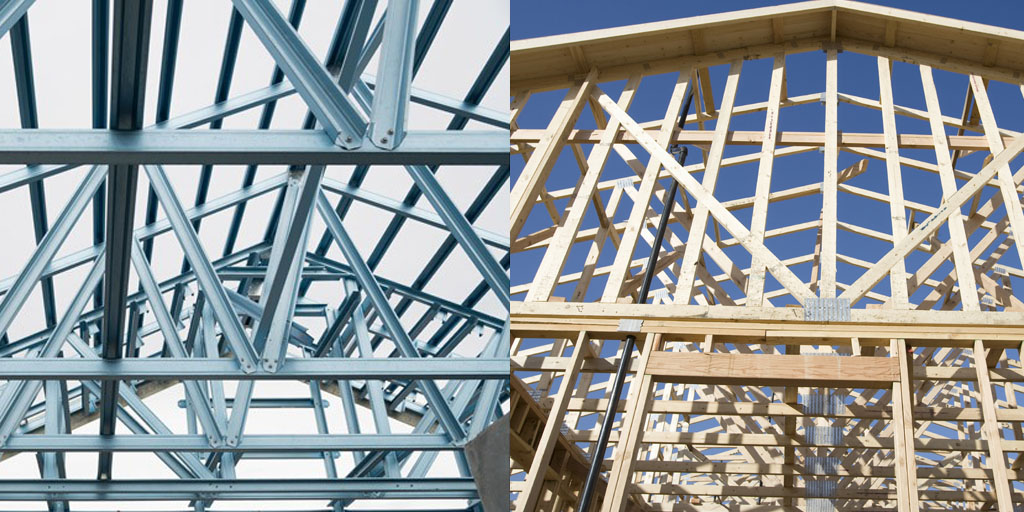 Recessed flooring to wet areas
Cost: Up to 1k for ground floor. Up to $2.8k per bathroom on upper floors
When a slab is poured or the timber framing is placed on the first floor, the bathroom tiles would sit on top of this, resulting in a small step into the bathroom.
On the ground floor, the way to get a flush finish is to have a step down in the slab which leaves just enough space for the tiles and adhesive. Not much work is required so the cost is about up to $1k
Achieving a flush finish on the first floor requires more consideration. Some builders will take a shortcut and just cut into the 300mm frame but this can result in creaking and the waterproofing layer to move more than their limits. It may be cheaper to do this but down the track, you may experience issues. Other alternatives are possible but the room below needs to be considered. Budget between $1k to $2.8k per bathroom.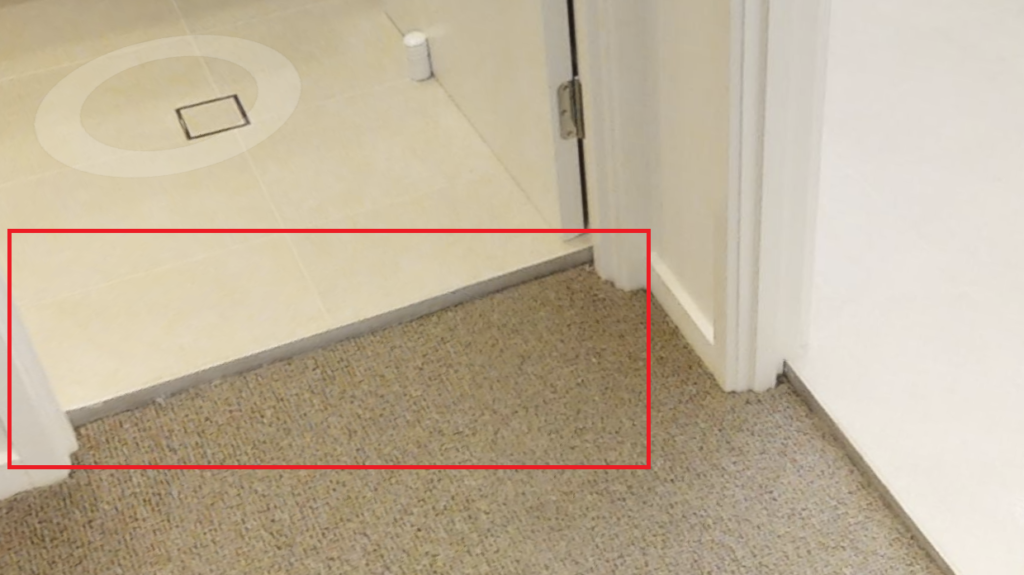 Recessed Stacker Doors (Flush finish to Alfresco)
Cost: $350 to $900 per set of doors
When stacker/sliding doors are installed they are laid on top of the slab. The frame at the bottom results in a step of sorts. To create a flush finish the slab must be poured in a way that causes a recess in the floor so that the frame sits flush with this after the floors are installed.
Recessed Stacker Door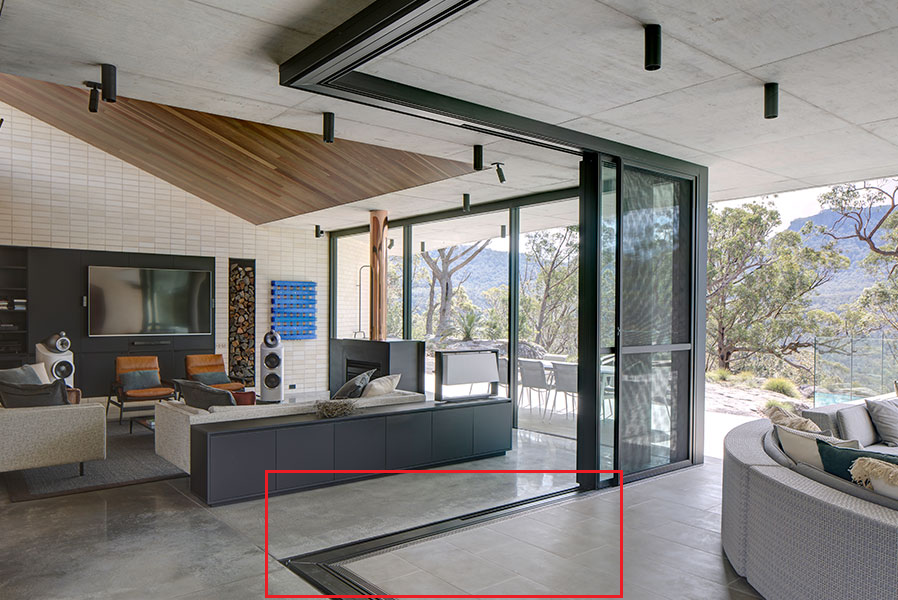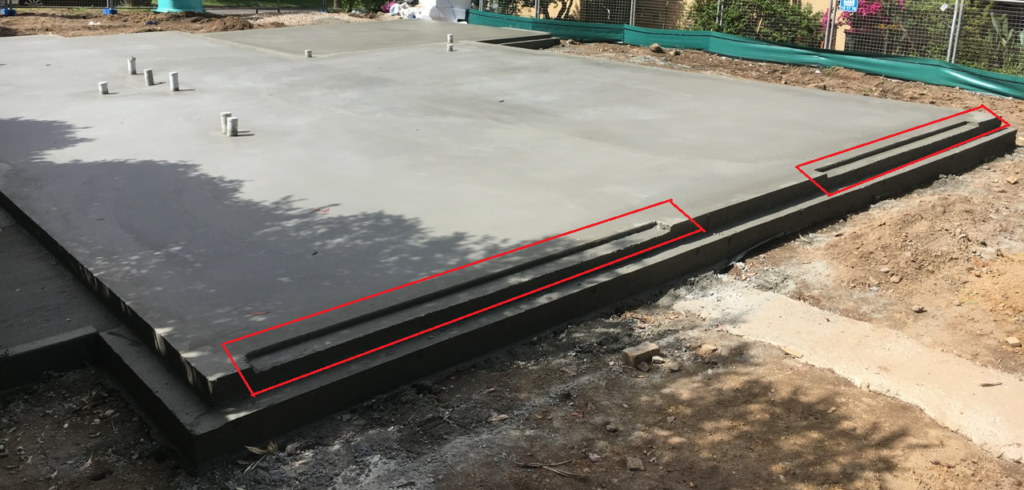 Stacker Doors installed on Slab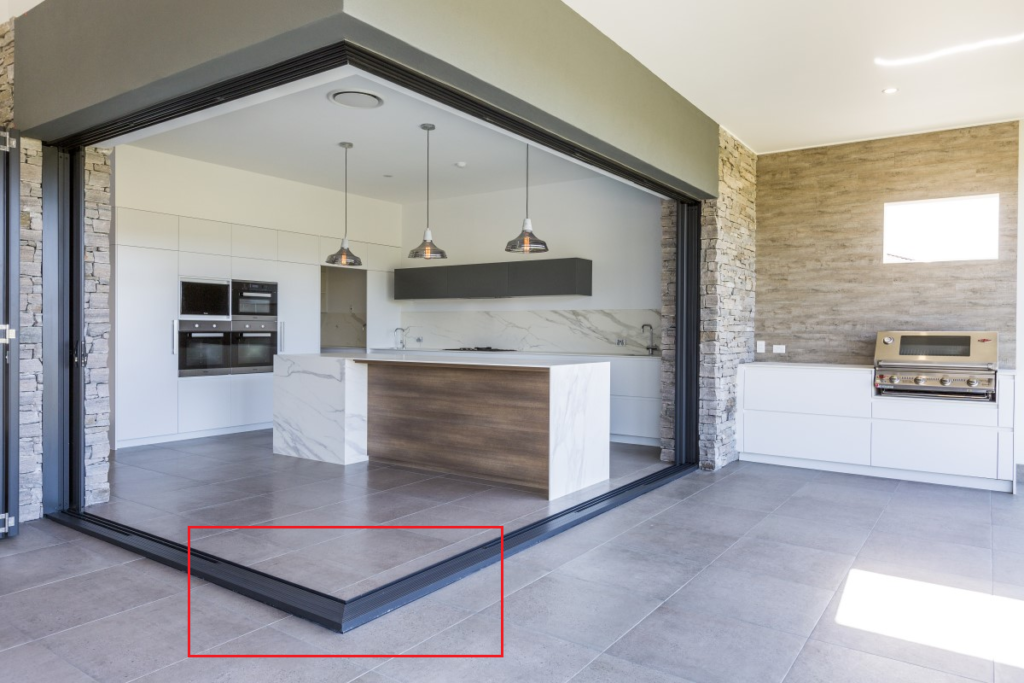 Internal Upgrades
Air conditioning
Cost: $0-30k
When deciding on air conditioning you will need to consider the following
Either a split system (units on the wall in each room) or a ducted one.
Size of the unit, ie. kW, will need to be considered depending on the size of the home and how it will be used. The A/C company can model this for your home. It should account for which zones would be in use at the same time.
Number of outlets – Which rooms will have a/c
Number of zones – Different temperatures in each zone. Actron units can have 8 zones and MHI 10 zones
Wifi control
Types of ducts
A number of builders provide Actron Classic air conditioning units which allow for 2 zones in a double storey. You can upgrade these for between $350-500 per added zone up to 4 zones. When you go beyond 4 zones you need to upgrade to the next level of the system which can cost between $4-8000. You can then add futher zones and in some cases up to 8 would be possible but this depends on the system.
Types of ducts would be round, multi directional (square) or linear/slimline ($240 to $380 per location).
Flooring
Tiles
In most cases 300×300 tiles are included to ground floor living areas and carpet to upstairs and other downstairs areas like a theatre room.
If you want 600×600 tiles or larger there will be an added cost of the tiles as well as extra labour costs. Labour is more complex for larger tiles due to keeping tiles level and the cuts involved. This can add a significant cost, sometimes up to $40 p/m2 just for the labour component.
Laminate
Laminate is normally another upgrade and even when builders include laminate it's normally a cheap brand and you would likely have to upgrade. Should you wish to upgrade from carpet to laminate upstairs factor in around $5-10k extra.
Soundproofing
For soundproofing consider upgrading the underlay to an acoustic AAAC rated one (4-6 stars).
Floor to ceiling tiles
Floor to ceiling tiles are another added expense if your builder doesn't include them. Factor in a few thousand per large bathroom.
Waterproofing
For waterproofing, hybrid or vinyl is the best. Laminate can provide surface level waterproofing and the system these days like those in QuickStep is very good that unless water tracks in from where the flooring ends at the end of a room you won't have to worry about this much.
Floor Levelling
Even in a new build, the slab might not be perfectly level and the installer may have to correct this with self levelling cement.
Post Handover Flooring Considerations
In many cases, people will do the flooring after handover to save on costs but wet areas have to be done by the builder to get an occupation certificate. If you decide to do this however the skirting boards will need to be tacked on by the builder which means they cut it to size, paint it and loosely attach it to the walls. After the flooring is laid the skirting will need to be attached and finished off. Also, a lot of builders will install the kitchen island and cabinets first and the flooring will be installed around it. You will likely need to add scotia afterwards to hide the gaps. Some good builders will lay the floors first and then the kitchen cabinets and island so that you don't need the scotia and if you want to change the kitchen in the future you don't have gaps in the floor.
Electrical
More information can be found here: Electrical and Lighting Tips
Downlights: $120-140 per downlight or $75 to provision
Outdoor lights, garden lights
Square set ceilings, cornices and skirting boards
Cost: $2000 for square set
Square set ceilings are normally an upgrade. This means the walls meet the ceiling squarely and don't require architraves.
You may wish to stay with cornices but upgrade the look of them which will cost extra.
Standard skirting heights are normally 66mm. Depending on your style of home you may want to upgrade these, ideally to 90mm or larger.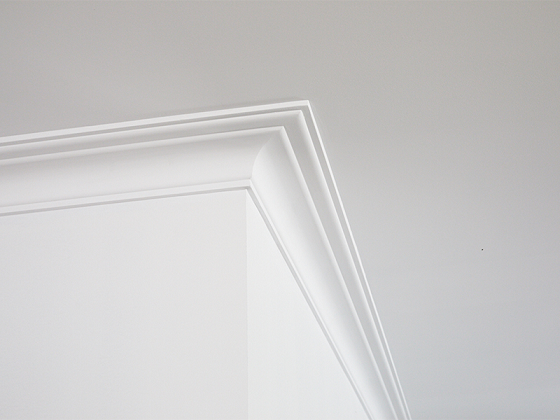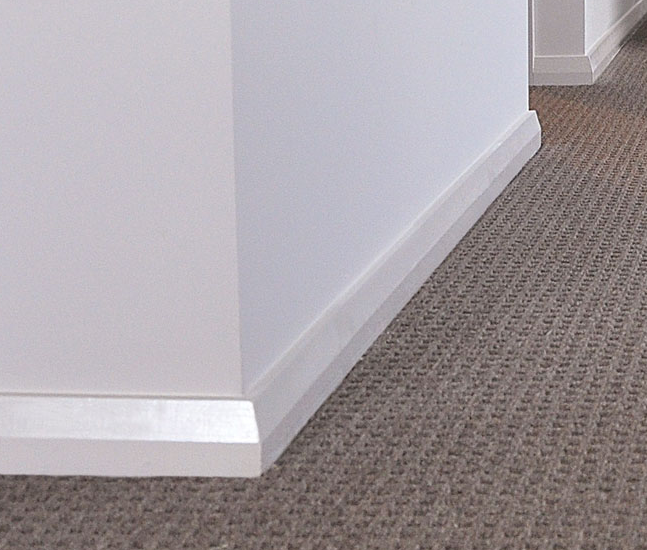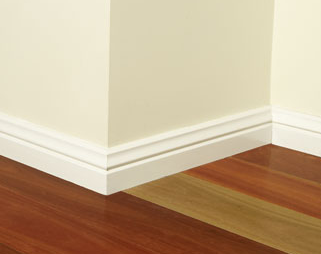 Square set windows and doors
Cost: $150-200 per window/door

Consider square set windows for a contemporary look. They are also beneficial in bathrooms where they are close to mirrors as the architraves can get in the way of them.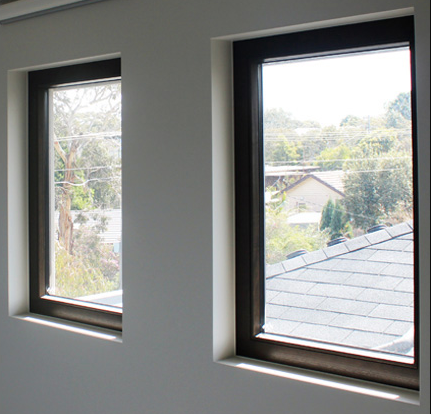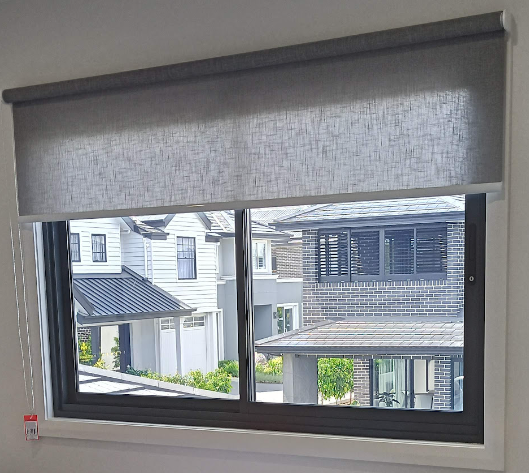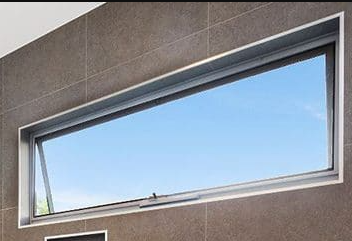 Soundproofing
There are many options that can help with soundproofing a home which can be found in Soundproofing your House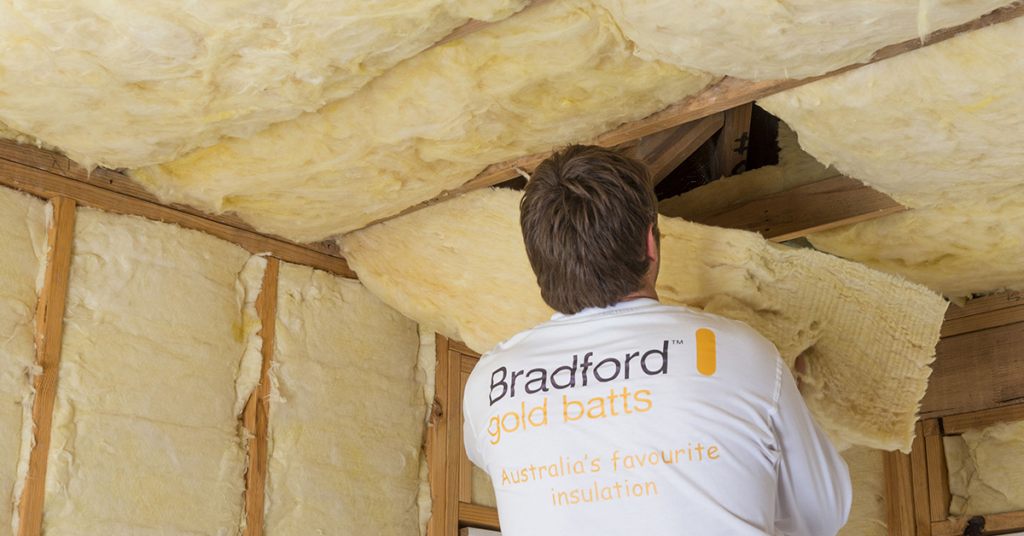 Soundproofing between floors
There are a few options here:
Soundscreen Insulation: Budget $2000 to $6500 depending on the area and density.
Hebel PowerFloors or other aerated concrete floor panels: Budget $20-35k
Fyrchek/Sounchek: Budget around $3000-7000 – These are more dense gyprock ceilings
Concrete slab: This is suitable for a full brick home
Sound Isolation Clips and Furring Channels: $1800 per room
Soundproofing between rooms
Given doors have gaps around them there is so much you can do to improve soundproofing between rooms.
Soundscreen/Gold Batts Insulation: Budget $2000 to $5500 depending on the area and density.
Fyrchek/Sounchek: Budget around $3500-7000 – These are more dense gyprock walls and are between 10mm to 16mm thick
Laundry Chute
Cost: $2000
If you have a double storey home, depending on the layout of the home, it can be convenient to have a laundry chute where you can drop your clothes from the first floor to ideally a laundry room. Check the layout for your home as it may not always be feasible. The chutes I've seen just work from top to bottom but maybe a pulley system can be done to pull clean clothes upstairs.
Solar
Budget: Tesla Battery: 16.5k, Solar panels - 6-25k
Builders can offer solar as a package but this is just an offer from an affiliate of theirs and doesn't offer any major benefits unless they wont pre-wire the home for you. It's still possible to do this after handover but you may have pipes along the side of your home, but it's dependent on what access is like.
You may be able to get a government rebate to offset some of your costs. Battery systems ROI is generally very poor and can take over 13 years to recoup the costs.
With Tesla batteries consider the ROI as these are difficult to justify given the cost and savings. It works out to 11-15 years to recover the cost, when you consider the savings from not paying for electricity when they're in use, and their warranty is 10 years so there's a chance you would have to replace them at that time.
Hot Water Systems
These days the cheapest form of running hot water is the through the use of a heat pump hot water system. They are cheaper to run than gas and provide constant hot water. These are very different to the old style electric hot water tanks which are more like a large kettle and very costly to run.
Instantaneous Systems
Gas
Electric – Per wet area. It doesn't produce enough hot water (litres per minute) vs a gas unit that can run an entire house.
Heat Pump Hot Water System
Budget: 2-6k
These hot water tanks are installed on the ground level and require a heat pump, some which are fully integrated while there are others with a separate heat pump. They are efficient to use and can be connected to solar which can result in little to no costs to run it if you have a large enough solar system. They can be powered during the day too.
These are cheaper to run than gas and if you go with an induction cooktop along with using your air conditioner for heating you can eliminate your gas bill entirely. A large tank of over 270L can heat up in just 3.5 hours with some models.
The top two recommended models are Sanden and Reclaim which use CO2 vs R134a refrigerant and have other features that stand out from others.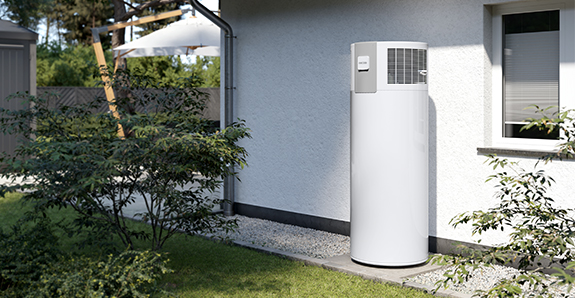 Coffered Ceilings
Budget: 2-4k
A dropped ceiling which adds a different look to your ceiling. Theres many different variations of these and the costs vary according to the size and detail.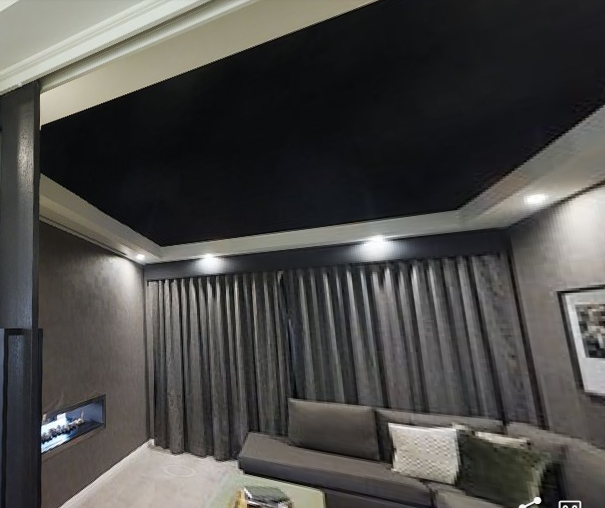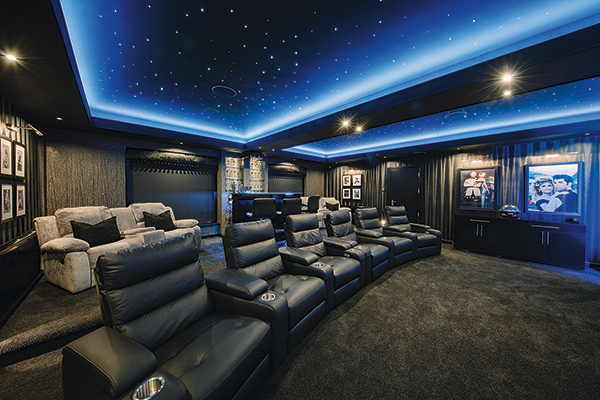 Other Upgrades
Externals
Taps to all corners of the house – Budget $120 per tap – This would be cheaper than getting an extra long hose pipe. Think of when you need to wash your car, pressure wash your concrete, or connect to an automated irrigation system as you might want a few different connections to it.
Gas to alfresco – Budget $275
Gas to Pool – Budget $275 – It can be quicker to heat a pool this way but costly
Tap to first floor balconies – Budget $500 – What if you have a large one that needs to be cleaned
Dog Door
These can be great where you dont want to leave a door open during winter or summer letting the heat out/in. If you place it in a wall you will need to consider where the frames run and you would need to get guidance from your builder on a suitable location. Over here the door is place 150mm away from the sliding stacker doors due to the frame positions. The door itself will have a specification on the size of the hole and then the space required for the frame. Also consider waterproofing the area and protecting it against the elements.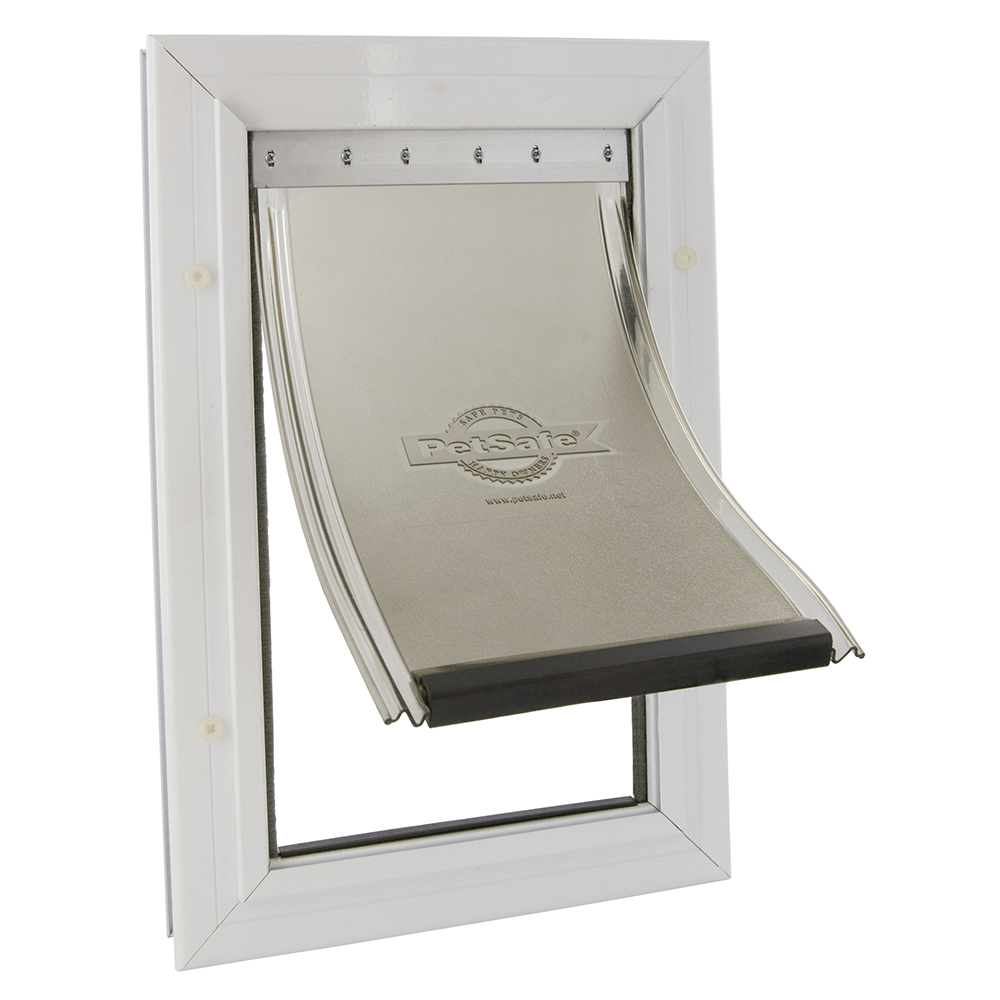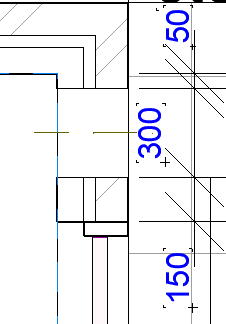 TBC
Below will be described in more detail in the next few weeks and include some inclusions to think about for your home
Home
Internal Finishes
Bathrooms
Site Costs
3 coat paint (Endure)
Provide hobless shower to Master Ensuite including
long grated drain
M Slab
Smart Tiles
Facebricks
Soundproofing between floors (Soundscreen/similar) – At least R3.1
Soft close toilets
Overhead Pole
Soundproofing (walls) – R2.7
Floating vanities
Kerb & Gutter Layback
Staircase Upgrade (White riser, timer tread & balustrade)
Drawer set to all bathrooms
Hydraulics
Flooring GF + FF – Laminate ($55 m2)
Floor to Ceiling Tiles – Master + Guest only
Soil Removal incl Rock & Drop edge
Zone Allowance – Hurstville/Georges River Council
Cladded Areas – Hebel or similar rendered look
Slimline air con wall grill (x4)
20mm stone tops
Traffic Control Plan
Freestanding bath in master
Dilapidation Report
Windows
Kitchen (25k PA for below + other cabinets)
Semi frameless showers
Fibre optic writing
Hot/Cold to island (capped)
Shower Niche to all bathrooms
NBN prewiring
2340 High Doors GF + FF
40mm Benchtops (Caesarstone or similar)
10.7 Cert & 88b
Obscure Glazing – As required for CDC
Tile splashback
Additional concrete pump
Feature window to Kitchen
Undermount Sink
Landscaping
Saline soil upgrade
Highlight/side windows to entrance
Microwave tower including, set of 3 drawers
with soft closers under and cupboard above
Landscape Plan
Shade cloth to scaffolding
Hume Accent Doors or equivalent
Separate Oven + Cooktop
Garage and Porch Strip Drain
Traffic control
Skylight to Master Ens – Fixed 550×700
3x Set of pot drawers
Additional site handling
Flyscreens (fibreglass) to all windows & Doors
Polyurethane or vinyl wrap for shaker cupboards
New layback to new driveway
Front Door Upgrade – 2k PA
Footpath cutout
Fibre optic wiring
Dog door sliding door
Relocate existing water tap by driveway
Electrical
Other
Electrical provisions
BASIX – 3000L Tank
Standard BASIX package
Water to garden from rain tank
Wall insulation – R3.5, incl garage
Water & electrical at all 4 corners of house
Ceiling insulation – R5.0, incl garage
26 litre 6-star gas instantaneous hot water system
450mm eaves